by
bug_girl_mi
Subterranean termites cause millions of dollars in damages to buildings every year. You cant hear or smell them while they eat away at your biggest investment, your home. You can pay lots of money for a Pest Control Service to do an annual inspection or you can save lots of money by inspecting your own home. It is not difficult, all you need is a little knowledge and your eyes.
Subterranean termites need moisture and wood to grow their colony. Unfortunately, this makes our homes prime candidates. Our homes contain lots of wood and our roofs shed large amounts of moisture into concentrated areas via our gutter downspouts. We even make it worse by building nice dark and damp crawlspaces. Your best defense against these pesky critters is vigilance.
First off, try to make your house not so appealing to termites. You can do this by making sure your gutters are working properly and that the downspouts are carrying rain water away from your foundation. Next make sure your sprinklers are not soaking the side of the house and make sure your outside water spigots are not dripping. Do not stack firewood close to your house either. Now that you have cleaned up around the outside of your house, you can take a look inside your crawlspace. You need to remove any debris under your house, especially wood. Make sure there are no water leaks or pipe condensation occurring too. Okay, you have completed all these tasks and now you are ready to save some money and inspect your house for signs of termite activity. You will need a flashlight and some patience. Simply walk the perimeter of your house and look at the foundation for shelter tubes, sometimes called mud tubes. This is really easy to do if you know what they look like (See Pictures). Termites build these tubes from dirt in order to protect themselves when they travel from the ground to their food source, aka your house.
Now that you have checked the outside of your home, it's time to go crawl around in your crawlspace. It's very uncomfortable under there, so prepare yourself to be patient and take your time. Use your flashlight and inspect all the interior walls and any support columns for shelter tubes. This means crawling slowly over the entire foundation. Remember that Subterranean termites do not live in your house, they need to return to the ground to get food back to the colony, just like ants.
Now that you have completed your inspection, lets hope you didn't find any signs of active termites. If you did find shelter tubes, knock them down. If you knock them down but didn't see any termites, come back in a few days to see if they are built again. This will let you know there is an active colony at work. Now lets go with the worst case scenario and say you have an active colony. Don't spaz, your house wont collapse anytime soon. You have some options as to what you should do about it. You can call a pest control company to come and treat the area with a termiticide or you can purchase and apply a termiticde yourself. If you do the latter, make sure you follow any applicable laws and follow the manufacturers instructions. Happy Termite hunting!
More Pest Control Company Articles
Taking pest control into your own hands
Let's start with a warning straight off: If you find yourself handling some aspect of pest control Malvern or exterminators Malvern East that you're not qualified, competent or confident in handling, simply hand it over to a Malvern or Malvern East pest control company or exterminator. Don't even think about making your own poisons or gas in your own house from recipes found on the Internet, in Grandpa's garage or anywhere else for that matter.
Now that we've got that out of the way, it's great to know that most pest problems don't require a Melbourne pest control company or one in the areas that this article is focused on, pest control Malvern and pest control Malvern East. But how do you know if you can deal with your pest control problem yourself without expert help? Firstly, you must identify exactly what pest you have and learn just how tough and determined they are. Some pests will happily torment you for years without any feelings of guilt or remorse.
Once you have a clear understanding of your specific pest, whether termites, bed bugs, possums, ants, cockroaches or a family member, you can often gain some great information and tips from researching and speaking with people who have had a similar pest problem in Malvern or Malvern East areas. How did they deal with their pests? What was the size of their pest problem? How long did it take to get rid of their pests? How much did it cost to fix their pest problem?
When you are ready to attack your pest problem and have decided that it is small enough for you to do yourself, make sure that you use the right products. Buy safe products that are purpose designed to eliminate your particular species of pest. Low allergenic, non-toxic products are best as they will cause the least harm to other living things and the environment.
A few guidelines when going it alone
1. Keep the safety of you and any assistants a priority
2. It's vital that you clearly understand and identify what pest you're dealing with
3. If you feel out of your depth, you probably are
4. If the pest problem is small enough and you're not dealing with potentially damaging, tenacious or dangerous pests such as termites, bed bugs or crocodiles, then your chance of success will be higher
The most common products that you can use to exterminate your "low risk" pests are sprays, traps and baits. Most pest and insect products can be easily purchased from the local Malvern or Malvern East supermarket or hardware store.
Let's look at some of the common options available to you:
Sprays: As a lot of the time, the presence of an insect in your home doesn't indicate an infestation, a good insect spray is often all you'll need to get the job done. Be mindful of the fact that sprays will get rid of the insects that you can see but most sprays won't be able to get rid of the insects that you can't see.
Traps: Traps can be effective because, generally speaking, humans are normally smarter than the pests (but there's always an exception!). Traps attract pests without them fully appreciating the risks and it's too late for caution once they're in! Whether we're talking about mousetraps, cockroach traps or even smaller ant traps, there are a variety of ways you can trap pests without needing to call a Melbourne pest controller or exterminator.
Baits: Baits can also be effective but you must match the bait to the specific pest you have or else they might simply ignore it and go about their business. Also, pests can be as fussy as us humans and have been known to change their tastes at short notice. Some pests are also highly skilled at detecting food that is not supportive of their survival and pass this information along to their fellow pests. It is also important that baits do not cause harm to humans or domestic animals etc that you might actually want to keep around so the degree of toxicity needs to be carefully examined.
Often times, it's not so much a matter of the type of product you use but rather the strategy employed. This means that you'll need to do some research on the pest and learn some of the reasons why the pest would want to be in your house or business in the first place. Remember that effective strategies to get rid of pests will differ from pest to pest. Also, the position, structure and location of your "physical" house in Malvern or Malvern East may naturally encourage a certain pest to spend quality time in it. This being the case, apart from successfully serving them with an eviction notice that they can understand, there might be little that you can do about it.
The Combination Approach: A lot of the time, by combining a number of strategies and products, you can ensure the most effective long-term solution to your pest problem. This will increase your chances of enjoying pest-free living in Malvern or Malvern East. However, some pest removal tasks are simply not worth the research, learning and experience required and you'll save much blood, sweat and tears by calling a professional.
(PRWEB) May 15, 2005
The Nationwide Pest Control Network http://www.nationwidepcn.org has been launched in Ireland to give homeowners and business owners quality pest prevention information.
The site offers guidelines on how to deal with pests and Pest control companies and provides fact sheets on most of the Insect and Rodent pests associated with homes and business.
An online directory of members who are properly vetted by the organisation has also been added.
This directory will be updated on an ongoing basis and all Nationwide members will need to follow certain guidelines before being listed.
The Nationwide Pest Control Network Guarantee is your way of ensuring that you are using a professional pest control company, giving you peace of mind.
All NPCN members must:
be insured as a pest control company for at least a liability of €1,000,000

operate full time as a pest control company

be technically proficient

work within the guidelines of the NPCN
This quality guarantee does not affect your statutory rights.
In the event of a dispute arising with a NPCN member or a client we are happy to act as an intermediary.
Gor more information please visit http://www.nationwidepcn.org or call 1890 251000.
# # #
by
Thos003
You may have stepped on a few cockroaches or even chased a mouse out of your house, but have you ever seriously considered controlling pests for a living?  A career as a pest control specialist offers many benefits, including working independently, interacting with people and working outdoors.  The pest control industry also offers jobs that are recession-resistant, meaning that insects and rodents don't change their behavior based on the economy.  They continue to endanger health and property as they've done for millions of years.  Many commercial industries like health care, food service, food processing and others are required by law to maintain pest control standards – regardless of the economy.
Today's reputable pest control specialists are responsible for much more than just spraying for bugs.  They also need to learn insect behavior to diagnose and treat a pest problem.  Instead of treating for bugs after they've invaded your home, technicians implement an integrated pest management (IPM) approach to controlling pests. This approach stops insects or rodents from entering a house by patching exterior holes or eliminating a pests' food source.  A pest control specialist protects customers' most valuable assets – home and health.
The requirements to become a pest control specialist vary from state to state, but here are a few general things you should know about a career in pest control.
Preparation
It is important to consider the work environment before committing to a career in pest control.  Technicians must be able to recognize a wide range of pests, and the signs of an infestation.  Finding and treating infestations often requires access to small and dark areas, like basements, attics and crawl spaces.
Federal Requirements
Certified pest applicators work under the supervision of the Environmental Protection Agency (EPA) and the Federal Insecticide, Fungicide, and Rodenticide Act (FIFRA).  FIFRA was enacted to ensure that consumers receive effective products that are labeled clearly and properly.  It provides the EPA with the authority to oversee the sale and use of pesticides.
State Requirements
Each state has its own policies on regulation, and part of the law and regulations will address the licensing and certification of exterminators.  Some states require training and testing to become registered or to obtain an initial license.  Before seeking training, aspiring pest control specialists should learn about the licensing and registration requirements in their state by contacting the appropriate regulatory agency or the industry association for the state.  Candidates should also verify that any potential employer carries all the proper licenses required by the state.
Employee Benefits
Working for a larger pest control business will likely mean more benefits and career opportunities, but most pest control specialists receive medical coverage, uniforms, paid vacations and access to ongoing education.
Education
Generally, English literacy is enough to be considered for a career in pest control, although some companies require a high school diploma or GED.  Also, pest applicators must be at least 18 years old.
As technicians progress in the pest control industry, science and language skills become even more important.  The Entomological Society of America Certification Corporation offers two continuing education certificates.  The Associate Certified Entomologist (ACE) is geared toward those with hands-on training and professional development in the field of structural pest management.  The Board Certified Entomologist (BCE) is geared toward those who are formally educated in entomology.
Other Requirements
Respectable pest control companies require a criminal background check, initial and ongoing drug screenings, safe driving records, an ability to perform some physical activity and perhaps other requirements to ensure customer and employee safety.  For example, some larger companies employ GPS systems to ensure that employees comply with safe driving policies and to manage fuel costs and route efficiency.
Training
Many states require new hires to complete pest control training programs before becoming a pest control specialist.  This process often requires candidates to pass written examinations before becoming licensed.  Some states require an oral exam, and still others require practical examinations.  These tests cover a variety of pest knowledge, including the ability to diagnose situations properly and prescribe appropriate pest control solutions.
Industry leader Orkin (Rollins, Inc.) is well known for an intense internal training program through their self-run "Orkin University".  According to the Orkin Careers website:
"Orkin University gives employees the skills and knowledge they need to please customers, maintain the company's competitive advantage and achieve their career goals. Training is provided through classroom instruction, online training and satellite transmissions to our branch locations."
In order to teach advance training techniques, Orkin has built the Rollins Learning Center.  The center is  equipped with a fully functioning model home, bakery, grocery store, hotel room, hospital room, warehouse, and commercial kitchen. Orkin specialists gain advance pest control experience by completing the Certified Field Trainer Workshop, Bird Workshop or the Advanced Termite Course – all taught at the center.  The simulated service environments at the Rollins Learning Center also serve as production sets for many of Orkin's initial and ongoing training videos.
Orkin also has partnered with several universities like Texas A&M and Purdue to offer a number of online correspondence courses covering termites, food safety and high end commercial pest control.
Finding a Career
There are a number of online job sites that list careers in pest control, and the industry operates in every state in the U.S.   As one of the industry's largest companies, Orkin has hundreds of branches across North America.  For more information, you can visit the Orkin Careers website (http://careers.orkin.com). Other resources include the Orkin Monster.com web page (http://company.monster.com/roll/) , the Orkin CareerBuilder page (http://www.careerbuilder.com/Jobs/Company/C330Q73NLZXWQ06M12/Orkin-Pest-Control/)  and the Orkin Women for Hire (http://www.womenforhire.com/advice/10th_anniversary_sponsors/orkin ).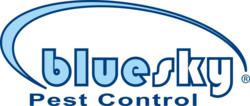 Phoenix, AZ (PRWEB) August 10, 2011
From bed bugs to termite handle, Blue Sky Pest Handle puts their consumers? requirements very first, as its increasing amount of awards and certifications attests. Not only is the Phoenix exterminator the recipient of the Angie?s List Super Company Award and a certification by radio display Rosie on the Home, but they have now been named as a single of twenty five Organizations to Watch for by foremost business publication Pest Control Technologies (PCT).
thirteen
Every single 12 months PCT contacts business affiliates (such as state and national association officials, consultants and other individuals) monitors information reports of up-and-coming companies, and searches numerous company profiles to build their quick record of companies who have a excellent deal to supply their clients. In citing Blue Sky Pest Handle, PVC explains that when the economic downturn compelled some homeowners to cancel company, ?quick-developing Blue Sky Pest Control reinforced its support values by treating buyers with dignity and respect.? Rather of imposing higher cancellation service fees or applying revenue stress, Blue Sky Pest Management authorized its customers to cancel their accounts if they needed to. Afterwards, as the economy commenced to improve, a higher quantity of customers reinstated their support contracts.
thirteen
As PVT documented, dropping accounts was hard but it afforded the business an option to present its genuine hues. ?Not reducing corners and operating hard to generate the organization each and every time is a direct end result of our lifestyle of respect. If you treat individuals nicely, they will bear in mind you and reward your consideration with loyalty," Blue Sky Pest Manage President Nate Wolf said.
The practice of continuously locating techniques to innovate and improve their companies has also gained the Phoenix exterminator a certification by Rosie on the Property, a radio display very common in Arizona for the earlier two decades. It is hosted on KTAR by Rosie Romero, who advocates for homeowners and offers them assistance. Of the hundreds of exterminators in the place, Blue Sky Pest Management is a single of only two Phoenix pest management organizations to pass the rigorous certification procedure imposed by Rosie on the Property, which contains background checks and customer interviews.
thirteen
The Super Support Award introduced to Blue Sky Pest Manage by on the internet support reviewer Angie?s Record is a best honor provided to organizations who complete and keep a superior support record on Angie's List. A organization?s service document is primarily based on client support reviews submitted by members of Angie?s Record. So amid the clients who chose Blue Sky for pest handle, Phoenix residents furnished Angie?s List with member reports giving Blue Sky Pest Management higher ratings throughout the reporting time period.
?Because only some 5 % of businesses are capable to accomplish this distinction, we imagine this designation from Angie?s Listing confirms the tough operate we do, to assure that the career is done correct the initial time for every single customer,? said Wolf.
# # #

thirteen
thirteen


by
Thos003
There are many local authorities in the country that have been forced, due to lack of funds available, to cease supplying a free pest control service. This, coupled with the economic slowdown, the need to cut costs both commercially and domestically has never been more important.
Both businesses and domestic people are looking for the most economic efficient alternative than costly pest control atlanta and job work. One of these "cheaper alternatives" is DIY pest control. Do-It-Yourself pest control has really taken off over recent years with a number of DIY pest control companies opening up on the Internet. Take DIY product for rats and mice for example, to call a pest control company out for a 3 visit rat treatment can cost as much as 300 Franks, but to do the treatment yourself, and in most cases with exactly the same bait and equipment, can cost as little as 15 Franks. There are various ways in which to deal with your rat or mouse problem using poisons, live traps, cage traps, snap traps, electronic devices and plug-in repellers.
Poisons can be very effective against rodents, but a lot of people tend to worry about children, pets and non-target animals, and rightly so. Most internet based pest control shops will provide you with expert advice on what to use and where, such as a secure, lockable bait box in which the poison is securely fixed within the box and a key is needed to open the box, block bait for example is held in place by a metal rod running through the centre of the block, making it perfectly secure within the bait station.  Live traps and cage traps are used to catch the rodent live, by placing an attractant inside the trap, the rodent will enter to feed, when he does this the trap is triggered and the door closed behind him thus trapping him inside. Snap traps work on the same principle as tempting the rodent to the trap with a tasty treat but dispatching the rodent instantly.
The electronic device again uses the attracting principle and when the rodent reaches a certain point of the trap it is very quickly dispatched. Finally, the plug-in or ultrasonic devices, are units which work on two levels. Firstly, ultrasonic waves are emitted from the unit, it is worth noting that on this setting the unit will only cover the room it is plugged in to and will not travel objects such as walls and furniture etc, the second function is electro-magnetic pulses, these pulses will travel through your homes wiring, and on average covering an area of around 2000 sq meters.
These units make living conditions for rodent very uncomfortable and will drive your unwanted guests away. These pest-repelling devices will not work properly if used in conjunction with other pest control methods such as poisons, as you are trying to drive away the pest on one hand, and tempting him back with a tasty treat on the other. DIY pest control austin is a fast immediate pest control solution for anybody to think about. It is worth looking at pest prevention after the initial problem has been fixed, thus reducing the chances of re-infestation in the following years to come.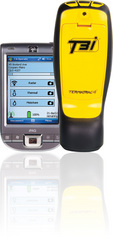 (PRWEB) March 3, 2011
A1 Pest Control in Sydney, Australia expands into Thermal Imaging Termite Inspections using the latest technologies in termite detection and tracking. Thermal termite inspection s for a current or prospective new home are the latest trend in the pest control industry. Visual inspections with some tapping might not be a "good enough" report for a new purchase or existing home, especially if it has hidden or inaccessible areas.
Thermal Imaging Cameras produce images of invisible infrared or 'heat' radiation and are able to precisely measure the temperatures of target object surfaces. Thermal (sometimes known as infrared) energy is light that is not visible to the naked eye, but visible to special lenses within Thermal Imaging Cameras. This technology can detect heat radiation in a way similar to an ordinary camera registers visible light, but displaying an image of characterized by heat differentials, enabling the operator to see and measure thermal energy emitted from an object. (Source: Termatrac.com)
The argument against having them are that visual inspections are a lot cheaper, and some people could probably use the extra couple of hundred dollars elsewhere.
Those exact same thoughts have occurred to many people either purchasing a new home, or worried that they may have termites within their existing home.
Some actually acted on that thought. Most never work through the daydream stage.
Frequently it's because they think its too expensive. In other cases it's because it's a big unknown and new, confusing technology. Still other times it's because they think they are used to the old methods.
O.K. now, wait up a minute. That was a big dose of negatives to start with in those opening paragraphs! On the positive side, there are at least 3 explanations why it may be best to get a thermal termite inspection.
1. To start with, for the "Pro" side, thermal termite inspections identify exactly where the termites are when they produce heat. And they always produce heat.
All right, on the "Con" side, some people have a legitimate point when they say they may be more expensive than regular inspections.
But the small extra cost may save stress, worry and thousands of dollars in timber damage and court costs, chasing the termite inspector that missed the damage because he only did a visual check.
2. Second off, consider that they are non-intrusive, in other words they don't leave holes in the wall or have the need to tear anything down. And, additionally, consider that they areentirely environmentally friendly.
3. Third, the home owner or purchaser gets to know exactly where termites may be travelling, instead of the inspector just guessing and giving his opinion.
Which means a thermal inspection is much, much more accurate than the traditional visual inspections.
And in addition to that, money is saved if active termites are found because the pest control firm will be able to use less chemical in areas where it?s not needed.
Whenever the reasons are evaluated, a compelling case can be made for thinking of how to get the best value out of a purchasing decision. This is truly the next step in technology by getting the very best information and evidence of termite activity or absense of, by using Thermal Termite Inspections.
What if this technology is combined with another powerful white-ant detection tool called "Termatrac"? A tool that tracks white ant movement, moisture & heat?
The beauty of this latest invention is that it takes advantage of termites biology, as they never stop moving, or stop producing moisture and heat.
This allows complete peace of mind to make great buying decisions for a new home or protecting an existing home from termite attack.
Call 0417 251 911 for inspections or email us at bruce(at)a1pestcontrol(dot)com(dot)au if you have a problem with termite control or termite infestation.
###